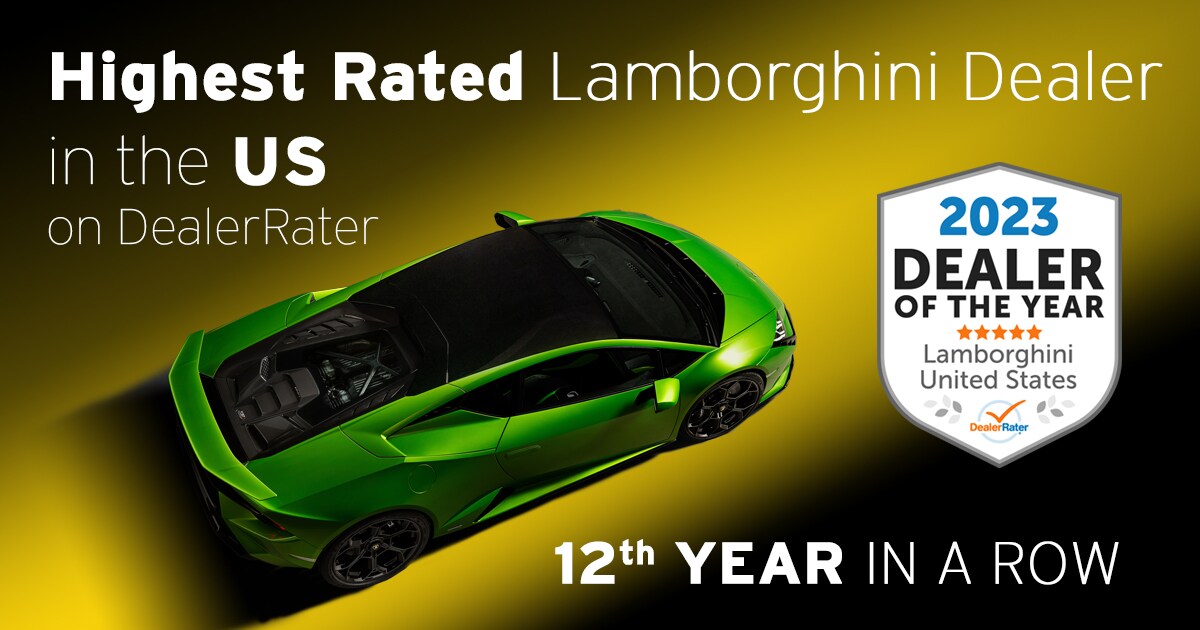 As architect of the largest dealership of its kind in the United States, Lamborghini Dallas is bullish on Lamborghini and its storied pedigree. This high-performance dealership was the first for Lamborghini in Texas when it was established in 2003, and only the second Lamborghini-only dealership in the U.S. after Beverly Hills.
Boardwalk added Lamborghini Dallas to its auto group portfolio in 2006, relocating the dealership to its spacious Richardson facility in 2010. With a state-of-the-art Lamborghini showroom, factory-certified service facility and parts depot, and Lamborghini accessories boutique, Lamborghini Dallas is dedicated to the performance legacy of the famed raging bull.
The all-new Lamborghini Dallas showroom includes an extensive range of factory Automobili Lamborghini exterior and interior finishes, along with intricate details that help make a dream build come to life. The newly updated Lamborghini service center makes Lamborghini Dallas one of the largest service centers in the country, including 20 service bays, a top-of-the-line alignment rack, and a tire installation machine.
Lamborghini Dallas clients enjoy the confidence of knowing that their Lamborghini is in the hands of certified experts. Additionally, Lamborghini Dallas has a custom display of official Lamborghini merchandise that is available for purchase.
With the opening of the brand-new Lamborghini Dallas showroom in 2022, our clients' Lamborghini experience has been elevated. Lamborghini Dallas is part of Boardwalk Auto Group, one of the premier auto groups in North America. Lamborghini Dallas is located at 601 S. Central Expressway in Richardson, Texas.