VIP Huracán Preview at Lamborghini Dallas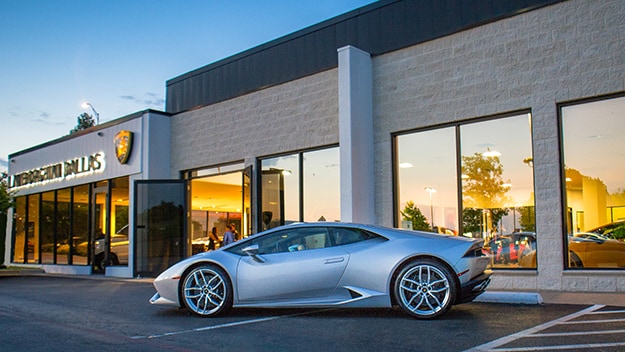 Lamborghini Dallas hosted an exclusive VIP event previewing the all-new Lamborghini Huracán LP 610-4 on June 12, 2014. The event was held in the showroom at Lamborghini Dallas and allowed attendees to see, feel, and hear the new V10 super sports car.
Watch the video slideshow to see photos from the event and hear the Huracán's naturally aspirated V10 engine.